May 21, 2021
New Engine and Cooling Parts for Q2 2021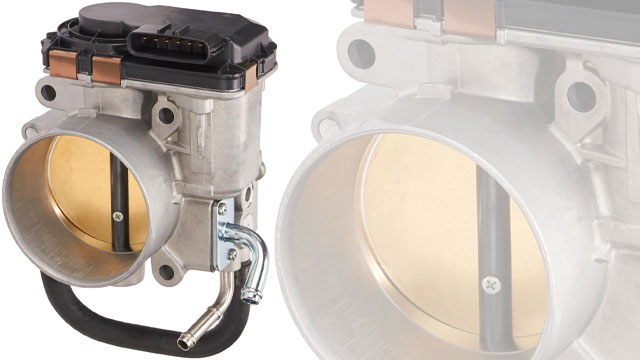 Spectra Premium proudly introduces several new SKUs in the 2021 Q2 Product release to offer you more high-quality aftermarket products.
Should you require additional information, please do not hesitate to contact our Sales or Customer Service Team.
View all the products online. / Download the complete list here: United States / Canada
Canada and United States
7 New Engine Management Products
For the second quarter, Spectra introduces several engine management parts for over 1.5M vehicles on the road on North America. Two new Electronic Throttle Bodies as well as three Crankshaft Position Sensors, one Mass Air Flow Sensor and one Camshaft Phaser enhance Spectra's offering.
Featured: The TB1171 Electronic Throttle Body fits on close to 400K North American vehicles for various 05-03 Toyota SUV and pickup models.
3 new Heavy-Duty Radiators
Three new heavy-duty radiators models are ready to repair among 80K heavy trucks active in North America for Mack, Kenworth and Peterbilt trucks.
Featured: 2001-3021 Heavy-Duty Radiator for over 40K active Mack applications, including 15-08 CHU models.
Canada Only
New radiators and heater cores
Spectra introduces 3 new radiator models for close to 50K Canadian vehicles on the road and 9 new heater cores for close to 400K Canadian vehicles.
Featured: With almost 30K active vehicles, the CU13672 for late-model Honda Odyssey promises to be a best seller from this new selection.

At 230K active vehicles in Canada for this single SKU, the 98204 Heater for recent 20-14 Audi and Volkwagen is a top part of this new release.
Stay aware of our latest product offers by registering to our aftermarket newsletter.
---