February 12, 2021
New HD Radiators and Engine Parts in Q1 2021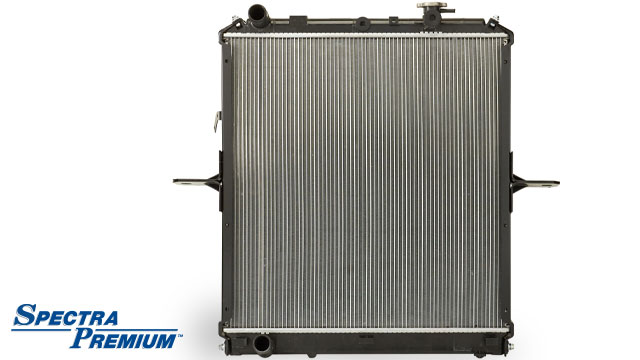 Spectra Premium proudly introduces several new SKUs in the 2021 Q1 Product release to offer you more high-quality aftermarket products. View all the new products online
Should you require additional information, please do not hesitate to contact our Sales or Customer Service Team.
United States & Canada
12 New Heavy-Duty Radiators
Spectra is adding 12 new HD radiators that cover more than 60K truck imports in North America for Isuzu, Hino, UD Truck and Mitsubishi FUSO.
These radiators undergo rigorous tests like pressure, extreme temperature, performance and assembly-line leak-tests to ensure performance and durability.
Top part: 2001-0705 for over 30K active 07-05 Chevrolet W4500-5500 Tiltmaster and 07-05 Isuzu NPR, NQR and NRR
Visit the product page
11 new Engine Management Parts
For over 5 million vehicles on the road in North America, Spectra introduces 11 new engine management parts including:
3 Electronic Throttle Bodies (ETB)
3 Crankshaft Position Sensors (CKP)
2 Camshaft Position Sensors (CMP)
2 Mass Air Flow Sensor (MAF),
1 Ignition Coil (IGN)
1 Variable Valve Timing Solenoid (VVT)
Top part: TB1257 for over 85K active 08-12 Mitsubishi Lancer and Outlander (as well as RVR in Canada)
Visit the product page
Heavy-Duty VIN Lookup Flyer
The VIN Search function of our electronic catalog is the easiest way to find the matching parts for heavy-duty truck applications.
---