August 27, 2018
Acquisition of Swedish Manufacturing Facilities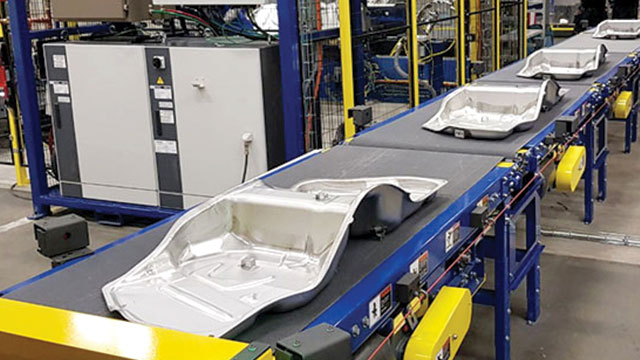 Spectra Premium announced today the acquisition of a controlling stake in Swedish company TechROi Fuel Systems AB, a leader in the design and engineering of stainless steel fuel tanks as well as related components for vehicle manufacturers (Original Equipment Manufacturers - OEMs).
"We are very pleased with this transaction, which is another key milestone in our commitment to the globalization of our OEM operations and follows on our expansion into Asia through our operations in China. With this acquisition, Spectra Premium will be positioned to truly service any OEM customer globally through North American, European and Chinese operations, and will gain significant access to the European OEM market," stated Jacques Mombleau, President and Chief Executive Officer of Spectra Premium. "Tommy Christensen and TechROi AB are well known in Europe's automotive industry, and we look forward to having them as our partner.
Spectra Premium is a North American leader in the design, engineering, development and manufacturing of automotive fuel systemsfor OEMs, notably for plug-in hybrid vehicles. TechROi Fuel Systems' engineering center, fuel testing lab and administrative offices are based in Trollhättan, Sweden, and its plant located in Bengtsfors, Sweden, manufactures stainless steel fuel tanks for hybrid vehicles.
"I wish to thank Fourier Transform (a subsidiary of SamInvest, owned by the Swedish government) and the outgoing shareholders for their support of the TechROi Fuel Systems team over the years. We look forward to working with our new partner Spectra Premium, which with their deep expertise in the engineering and manufacturing of fuel systems will allow TechROi Fuel Systems to reach its full potential," added Tommy Christensen, the founder of TechROi Fuel Systems and shareholder of TechROi AB.
The acquisition of TechROi Fuel Systems and the exchange of its expertise in related fuel components will be complementary to Spectra Premium's expertise in steel and stainless steel fuel tanks. Additionally, TechROi Fuel System's state-of-the-art testing laboratory will provide Spectra Premium and its customers in-house access to a full range of testing capabilities.
Mr. Christensen will remain a partner with a minority stake in TechROi Fuel Systems.
---