28 de septiembre de 2020
Salary raise for manufacturing positions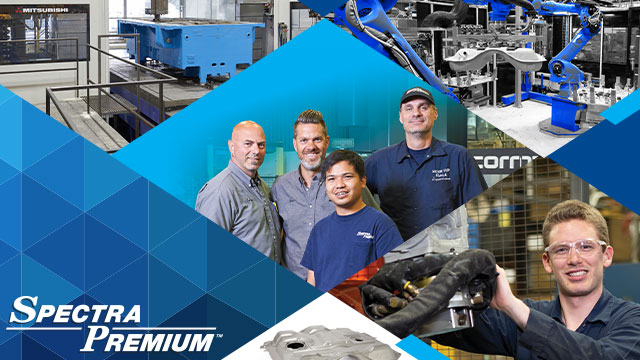 Spectra Premium has significantly increased the hourly rate for its available positions as workers, shearers and pressers at its Boucherville plant. Hiring wages are now between $17 and $19.50 per hour (including applicable bonuses).
The Quebec auto parts manufacturer has been manufacturing fuel tanks and oil pans for the aftermarket and new vehicles on its South Shore site since 1989.
"This change in compensation reflects in large part current market conditions, but also our objective to put manufacturing at the forefront of our business activities," said Pascal Green, Director of Human Resources at Spectra Premium.

"It's a challenging time for many job seekers. We want to tell them that we have many day, evening and night positions available to welcome them to the Premium team. No prior training is required, we train our workers ourselves with compensation."
All Spectra Premium positions have benefits and opportunities to grow within the company in a safe work environment.
Interested candidates can send their resumes by e-mail to rh@spectrapremium or visit our career page: https://www.spectrapremium.com/en/company/careers.
---